Pita Vibose works for Hot Glass Fiji.
Owners Alex and Alice Hill of Hot Glass Fiji say he is the first professional i-Taukei glassblower.
He is from Korotogo Village near Sigatoka Town, where he lives with his wife Wati Vibose and daughter Tave Vibose.
A keen rugby player and fan, he also enjoys diving, fishing, and cooking his catch.
What's one place you'd take every visitor to Fiji and why?
Lomawai Village to see the traditional salt making – it's really interesting to learn about traditional techniques from times past that are still being used today.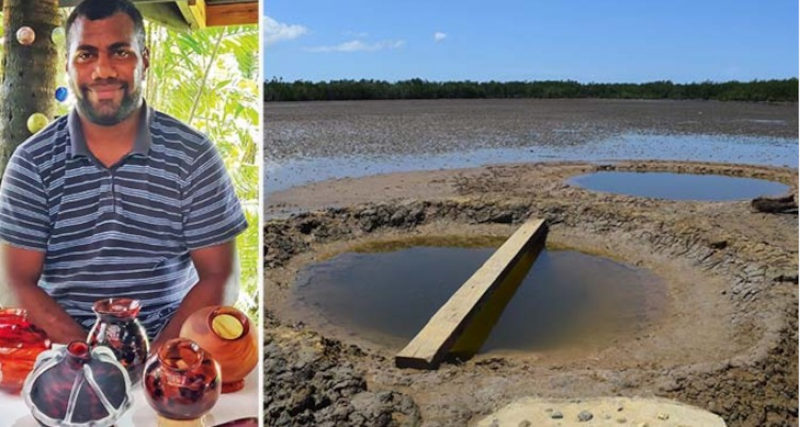 What's your secret backyard favourite spot?
Biausevu waterfall in Nadroga – a lovely spot for a swim on a hot day.
What's your favourite place in Fiji for a pie/coffee?
Go Kools Hot Snax – a little vegetarian restaurant next to the market in Sigatoka that does the best samosas and bara in Fiji.
What's one Fiji spot on the top of your bucket list?
I'd love to visit some of the islands in Southern Lau – maybe Fulaga – to see how different the lifestyle is so far from the mainland, and to do some diving.
Originally published in Fiji Sun newspaper: https://fijisun.com.fj/2021/06/07/lets-go-local-visit-to-lomawai-village-for-traditional-salt-making-a-must-for-glassblower-pita/
Feedback: [email protected]